Pollyanna is a very old-style seal point and is Bluebelle's grand-daughter. She has a super laid back temperament and gets on effortlessly with everyone – she is living up to her name!
Polly's mother is Emrys Lady Helena and her father is Sandypoints Mingo Tia Lynn, who is owned by our good friend Sandy Engle.
Mingo is a direct descendent from the Green Lane Cattery – a very old American line that goes back to the 1950's Siamese, and indeed to some lovely very old UK prefixes.
Mingo is also one of Sandy's last pure CFA registered old style Siamese so we were very keen to try and save that line and bring it back to the UK.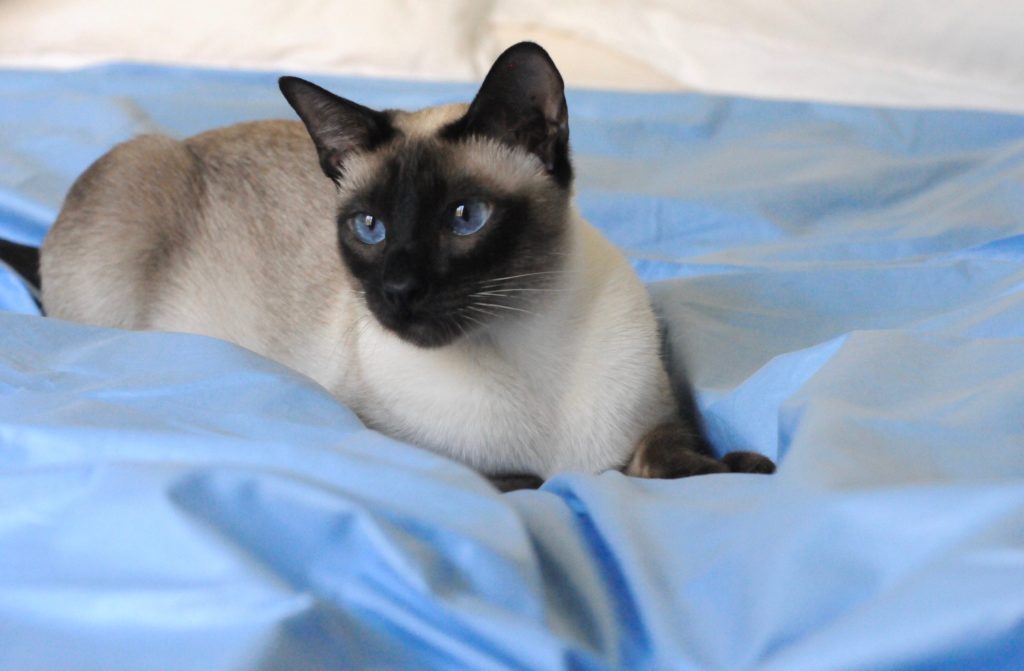 Pollyanna, like Bluebelle, is registered with the GCCF and has a pure Siamese CS24 pedigree, with no Orientals.
That means her pedigree or "family tree", going back a long way, is only Siamese in the original colours: seal, choc, blue and lilac, which is extremely hard to find.